Arched metal detector manufacturers take you to understand the correct way to install the metal detection door
The way the arched metal detector manufacturer tells you to choose an installation location ensures that all available emergency stop buttons and power plugs are accessible at the power input of the metal detector door or at the power socket during operation.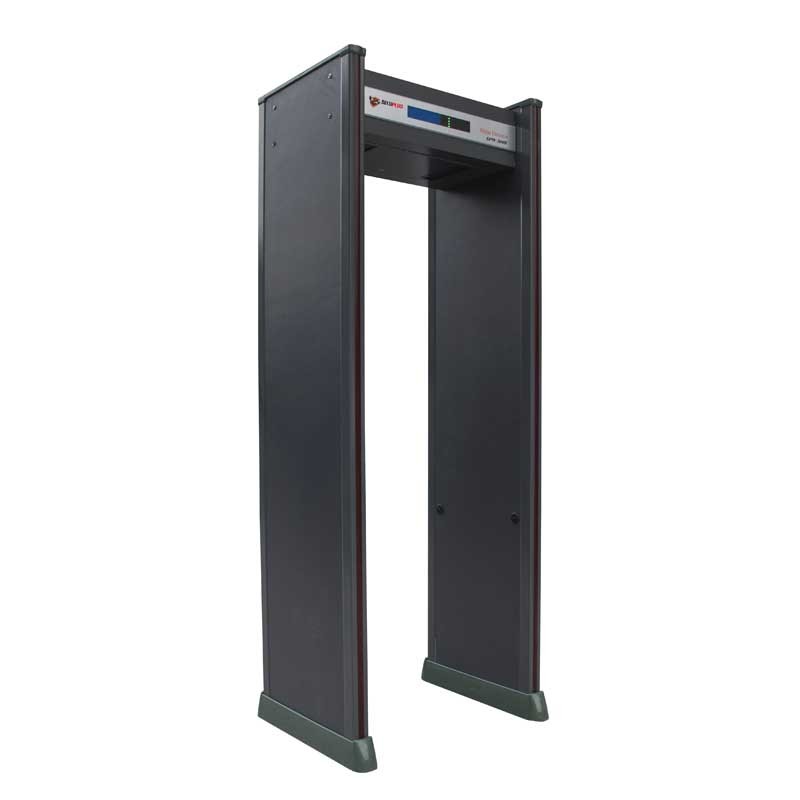 The manufacturer of the arched metal detector tells you to install the metal detection door in a way that ensures that during operation, the operator can see all the metal detection door parts that others can reach. If this is not feasible, take reasonable steps to ensure that these accessible metal detection door components are under the operator's control.
The manufacturer of the arched metal detector tells you to pay attention to comparing the available supply voltage with the value of the supply voltage required by the metal detector gate before connecting the power cord.
Also, make sure that the electrical outlets provided are equipped with a protective earth conductor. Connection without protective earth conductor is prohibited. During commissioning and during each recommissioning after the security gate is transported, conduct a radiation leakage test and check the electrical safety of the equipment. Manufacturers of arched metal detectors advise you to be aware of the rubber inlays on the bottom of the device which may cause staining and marks on the floor surface. If necessary, place the device on a suitable base.
The manufacturer of the arched metal detector tells you to disconnect the motor if you have to stand on or have to come into contact with the conveyor during maintenance work. In metal security gates with externally controlled conveyor systems, you must ensure that the conveyor cannot be accidentally opened. Cleaning may be required before restarting the conveyor.