The working principle of conveyor x ray scanner
Conveyor x ray scanner, also known as security inspection machine and luggage security inspection device, is an electronic device that completes inspection by sending the inspected luggage into the X-ray inspection channel by means of a conveyor belt. It is mainly installed in subways, airports, museums, government agencies, etc. that require security inspection. place.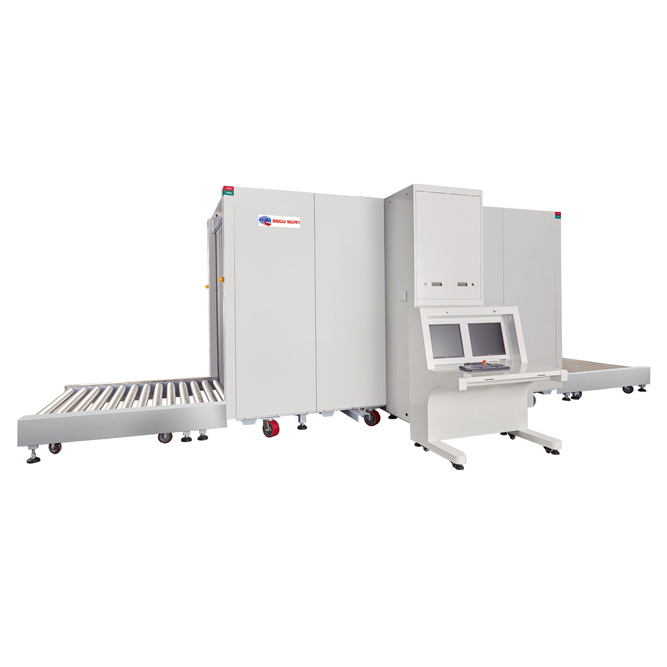 During the security check, the conveyor x ray scanner emits X-rays. After the X-rays pass through the checked bags, an X-ray perspective view is formed on the X-ray detection box.
X-ray is a kind of electromagnetic radiation with a shorter wavelength than visible light. It has stronger penetrating ability of solid and liquid than visible light, and can even penetrate a certain thickness of steel plate. The manufacturer of conveyor x ray scanner tells you that when X-rays pass through items, the internal structures of items with different material compositions, different densities and different thicknesses can absorb X-rays to varying degrees. The greater the density and thickness, the more rays are absorbed; The smaller the value, the less rays are absorbed, so the intensity of the rays transmitted from the item can reflect the internal structure information of the item.
The working mode of the X-ray detection box is similar to that of the ordinary document scanner. The conveyor x ray scanner adopts the line scanning working mode. After the signal is detected and processed, an image is obtained by reconstructing the obtained data, and the internal information of the item can be expressed on the image.