What should be paid attention to in the use of walk through metal detector
The walk through metal detector is mainly used in airports, stations, large conferences and other public places with a large flow of people to check hidden metal objects on people's bodies, such as guns, controlled knives, etc.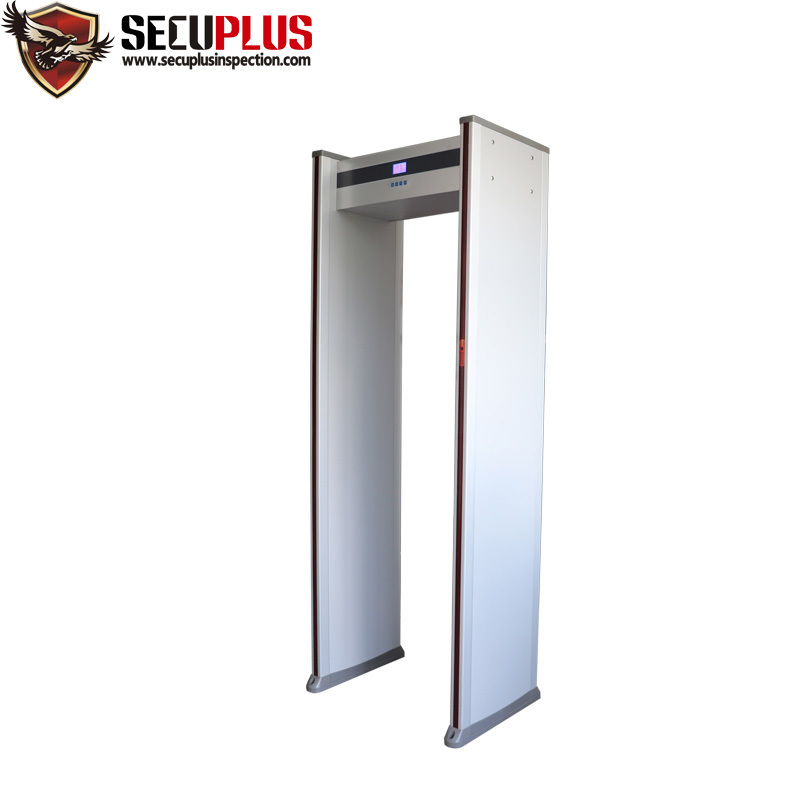 The walk through metal detector manufacturer tells you that there are few high-end security gates on the market that can be used when the inspected person passes through the security gate and the metal carried on the human body exceeds the preset parameter value according to the weight, quantity or shape. Immediately call the police and display the location of the metal that caused the alarm, so that the security personnel can discover the metal objects carried by the person in time. Most of the factory-specific security gates only identify whether metal objects are carried, locate and alarm to prevent products from being illegally taken out of the factory. The best performing security gates can detect paperclip-sized items. The following will take you to understand what needs to be paid attention to when using it.
Notes for walk through metal detector:
1. Except for the fully rain-proof security doors, other types of security doors cannot be exposed to rain, and must be covered with a canopy when used in the open air.
2. There should be no large metal objects within 1 meter around the security gate, such as large iron gates, elevators, large iron pillars, etc.
3. The installation of the security door must be fixed firmly to avoid the door shaking caused by strong wind or collision.
4. Keep away from objects that generate magnetic fields, such as distribution boxes, electrical equipment, etc.
The attention to the use of walk through metal detector is introduced here, I hope it can help you.