What should be paid attention to when purchasing metal detector gate
Metal detector gate is a detection device that detects whether personnel carry metal objects, also known as metal detection gate. It is mainly used in airports, stations, large-scale conferences and other public places with large crowds to check hidden metal objects on people's bodies. What do you need to pay attention to when purchasing a security gate? Let's take a look at the introduction in this article!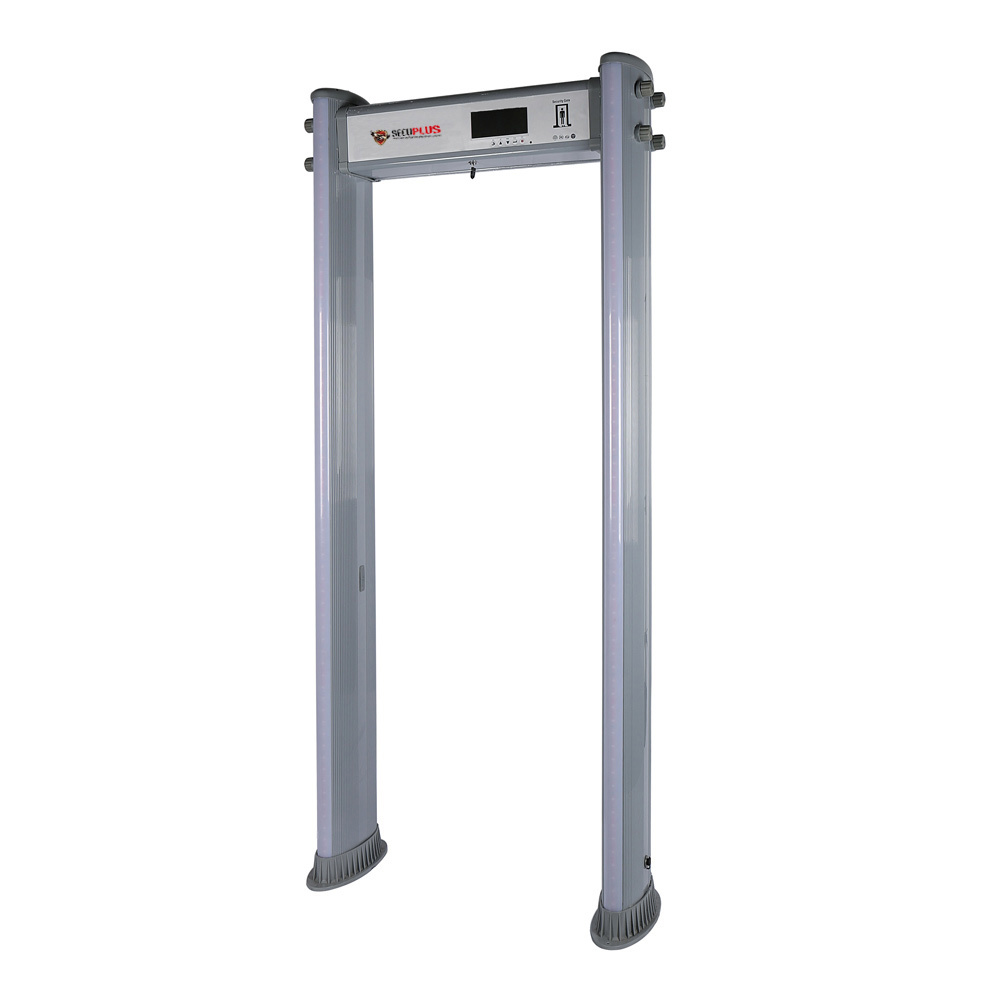 What to pay attention to when purchasing security gates:
1. The purchase of metal detector gate should pay attention to the sensitivity
Pins can be detected right in the middle of the door. Since the principle of the metal detector gate is that when the metal object passes through the magnetic field generated by the columns on both sides of the door, it will cause magnetic field induction and alarm. The door panel will be more sensitive than the middle. Nowadays, many security inspection door manufacturers claim to be able to detect a metal the size of a paper clip, but in fact, many security inspection machine manufacturers can barely detect it only when they are very close to the door panels on both sides, and there is no response at all in the middle. In the case of excluding belt buckles, it is necessary to be able to detect small ferrous metals, and in the case of excluding belt buckles, keys, mobile phones, and coins, it must be able to detect controlled knives and firearms.
2. Purchasing metal detector gate pays attention to stability
Carrying a pin in the middle of the door should go once and ring once, and it cannot be missed or cross-reported. The poor quality security gate will sometimes alarm when it is close to its sensitivity limit, and sometimes it will not alarm, and the thing placed in the third zone shows that the alarm is in the fifth zone.
3. Detection effectiveness
The security gate has the function of automatically counting "passing people" and "number of alarms". If the number of people displayed does not match the actual number of people passing through, it may cause false negatives, which means that there are loopholes in the security inspection. A good security inspection door should be able to walk a hundred times and detect a hundred times.
4. Buy metal detector gate to see qualifications and certifications
The production of security gates must have a production license issued by the Ministry of Public Security, must hold a quality and safety inspection certificate from the public security department, and must pass CE certification for export. Many users do not have relevant qualifications and certifications. Users must understand clearly before purchasing.
5. The shock resistance of metal detector gate should be considered when purchasing
When the door body is shaking, it can't keep ringing. The stability and anti-interference ability of a security gate directly affects the normal use of the security gate. Some enterprises and users did not pay attention to relevant aspects when purchasing security gates or were deliberately avoided by some manufacturers, resulting in poor stability of the purchased security gates. Based on the principle of magnetic field induction of the metal detector gate, when the magnetic field of the security gate vibrates, it is easy to cause false alarms. A high-quality security inspection door should not have false alarms even if the magnetic field oscillates (such as strong wind blowing or slapping the door panel to cause the door to shake) when no one passes through. When the magnetic field oscillates, someone just passes by, and it is also necessary to ensure that it returns to normal quickly, and it cannot be falsely reported all the time.
What should I pay attention to when purchasing a metal detector gate? The above is a detailed introduction to this problem, I hope it can help you.