What to check before using metal detector door
The metal detector door manufacturer tells you that security inspection has become an important part of public safety for people. The metal detector door is mainly used to check whether the items you carry with you are a threat to safety and prevent you from carrying dangerous items on the train. Or planes etc. What do you need to check before using the metal detector door? Let's take a look at the detailed introduction I made!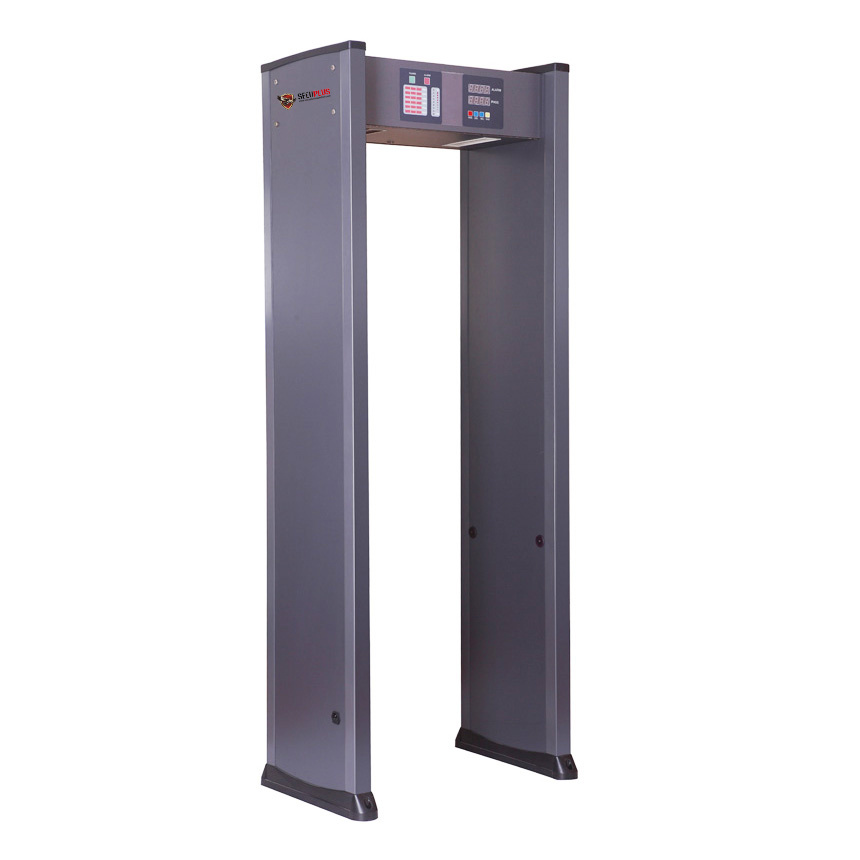 What do I need to check before using a metal detector door?
1. Emergency stop button above the inspection channel: Press the emergency stop button to immediately turn off the power of the equipment. The device cannot be turned back on without the reset button.
2. Check the key power switch above the channel: After the key power switch is turned on, the ON button can turn on the device. The light stop button disconnects power from the light controller. If the key power switch appears to be insensitive, replace it
3. Check whether the touch screen corresponds to the screen image: press the zoom button, the image can be zoomed; press the image processing button, the displayed image can be relatively converted.
4. Check the grating of the entrance: place an opaque object on the running conveyor belt, which can turn on the radiation normally. After powering off the device, wipe the lens of the grating and the glass mounted on the channel wall with a dry silk cloth.
5. Check the electric drum: The metal detector door manufacturer tells you to press the opposite button, the electric drum can run and stop in the predetermined direction. The noise of the drum is normal and there is no oil leakage.
6. Check the travel switches on the probe box and collimator: remove all covers, radiation may stop emitting.
7. Check the deviation of the conveyor belt: check whether the conveyor belt deviates from the motor.
When we do the above precautions, we can use the metal detector door correctly and reasonably, and greatly extend the service life of the metal detector door, so that it can always maintain the best working condition. In addition, when the metal detector door is installed or maintained, contact professional technicians for installation and maintenance; when it is found that the external cable, conveyor belt, lead curtain or indicator light of the metal detector door is damaged, stop using it and contact the metal detector door for maintenance. Personnel; it is forbidden to open the cover of the metal detector door and operate the internal components by themselves. Such operations should be carried out by professional technical maintenance personnel.